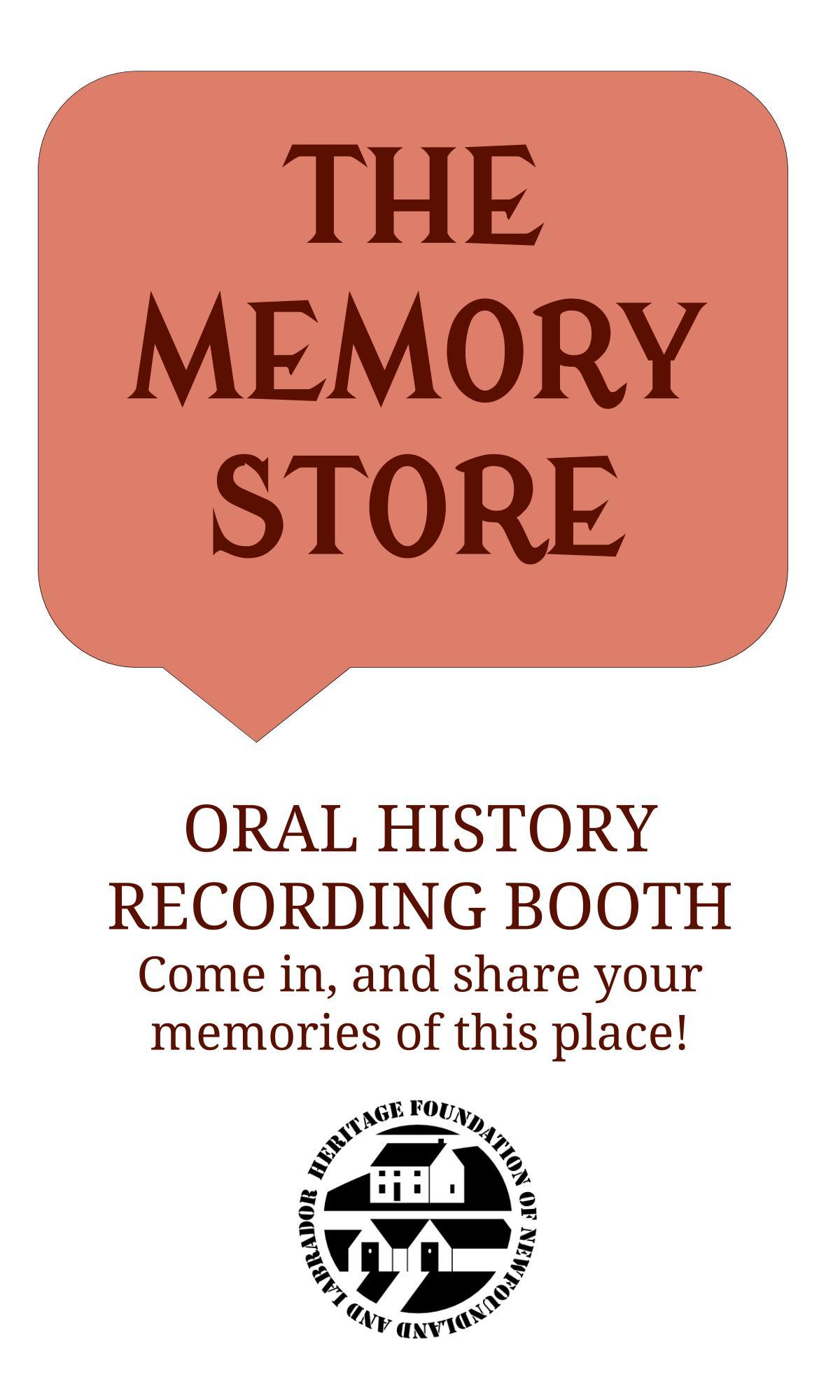 This week at the office we are gearing up for the Arts and Heritage Festival in Petty Harbour-Maddox Cove. As part of the festival the Heritage Foundation will have a Memory Store set up in a yellow shed across from the town hall, just three sheds up from the convenience store.
We'll have an oral history recording booth set up in the shed and we are looking for anyone with a connection to Petty Harbour who would be willing to share their memories. From recollections of the town's social life to tales of the community concerts, if you have been involved in the community we would love to hear from you! We'll be encouraging people to bring a family member or friend in order to interview one another about your Petty Harbour memories.
You will receive a copy of your interview to keep and it will certainly make a great memento!
Hope to see you at the festival!